If you're in the minority of business owners that have not yet developed a strategy to leverage customer reviews to grow your business, now is the time to give it the attention it deserves.  This guide for beginners is designed to help you get started.
Why should you care about online reviews?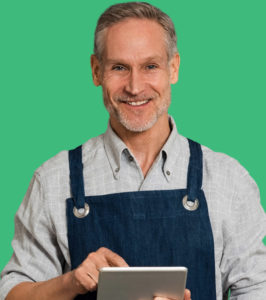 Plain and simple, this is about the success of your business.  Online reviews are part of the decision-making process for the vast majority of your potential customers; recent studies put it at over 80% of consumers that read online reviews before making a local purchase decision.  There is no question about it: what people have said about your business in the past will affect how many people choose to do business with you in the future.  What are your customers saying?  Are they saying anything at all?  Are your competitors doing a better job?
Does this apply to your business?
If you are selling a product or service to consumers, the answer is yes.  It doesn't matter what business you're in – if you rely on customers to drive results, you can be sure that most of them are relying on reviews to decide whether to do business with you. This applies to auto body shops, medical clinics, landscaping services, retail stores, HVAC installers, and everything in between.  What people have said about you is impacting your business today; the only question is, are you doing everything you can to use them to your benefit?
Top 5 basic things you should be doing to make customer reviews work for your business:
Stake your claims: If your business name and address is not yet claimed on the main sites, this is priority number one.  Start with the basics of Google, Facebook, Twitter, Yelp, Yellow Pages and the Better Business Bureau. Make sure the business name, address and phone number is written exactly the same across all of them, so that Google's search engine is 100% sure they are connected.
Ask for reviews: Tell your customers you'd like them to leave a review of your business; print it on your receipts, include a link in your email promotions, offer an incentive like a monthly prize – whatever it takes!  Let your customers know you appreciate their business and give them the opportunity to leave a review.  You might be surprised how many of them are willing to share their opinion!
Read and respond to your reviews: Someone in your business should be reading the reviews as they come in (daily or at least weekly) and responding to as many as possible.  "Thanks" for a positive comment, and more importantly, "Very sorry to hear about your experience…" when it's negative.  Don't forget to offer to fix any problems that may be reported – remember, you need to demonstrate that people can trust you to make things right.
Share reviews of your business: There is no reason why you shouldn't be re-publishing your positive reviews across your other marketing channels.  This means that a positive review on Google could be featured on your Facebook page, Tweeted out to your followers, or printed in your next newspaper ad.  There's nothing better than authentic and positive customer feedback to help convince others that your business can be trusted!
Learn more about your business: Over time, customer reviews will provide you with a wealth of information that you can apply to your business.  This could include anything from identifying pain points in the customer experience, to understanding misconceptions about your business, to drawing your attention to new opportunities to add to your products or services and even reposition your brand to capture a bigger market.  Big companies invest in customer research and focus groups; for the Small Business owner, customer reviews offer what may be the best insights of all: what your customers are saying about you to others.
Why does ZING Funding care about my customer reviews?
ZING supports the success and independence of small businesses.  Collectively, you make up about 99% of all businesses in America and generate almost half the private-sector jobs in the country.  You also make invaluable contributions to innovation and to the prosperity and security of our families, friends and neighbors.  Managing customer reviews is one small thing that can play a critical role in shaping the future success of your small business, and that is very important to all of us. 
Best of luck in your business and please let us know if we can provide you with options to fund your plans for growth!